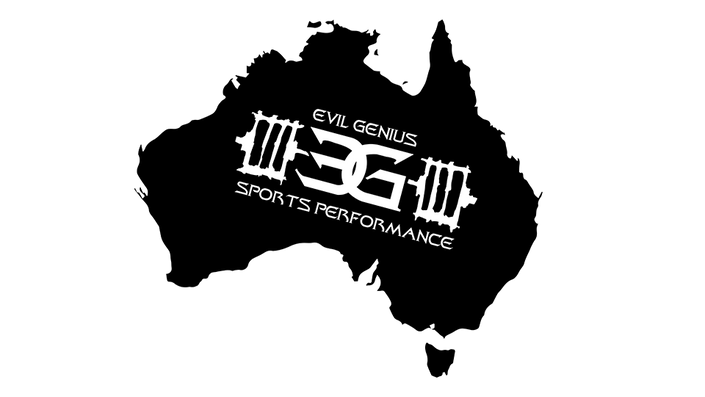 Grab Your Free Module - Evil Genius Down Under Online
Here's your chance to get a sneak peek of Evil Genius Down Under Online!
You get one complete FREE module - that's 33 minutes of sports performance expert Broderick Chavez The Evil Genius letting loose in Brisbane.
You'll get answers to:
Pathology and blood work - what tests are the most important and why?

Periodisation

Hypertrophy - the use of intensity and volume for natural and enhanced athletes

Hypertrophy - Overreaching, Minimum Effective and Maximum Recoverable Volume

Total work sets and Minimum Effective and Maximum Recoverable Volume per week

Mesocycle progression for Hypertrophy

When increasing set volume through a Hypertrophy Mesocycle, how frequently should this occur?

The deload phase and when is it needed
Course Curriculum
Periodisation & Training Concepts
Available in days
days after you enroll
Who is Evil Genius Down Under online for?
Beginners AND Advanced coaches - this is for you if you want a no-holds barred look into the strategies of one of the world's most infamous sports performance coaches.
People who want to be a leaders in strength and performance - if you are sick of bro-theory and evasive answers - you want solid foundations, advanced theory and no bull-shit.
People who can implement this knowledge immediately - you are driven to achieve, you know that knowledge is essential to your growth as an athlete and coach.
Busy coaches and athletes - we've broken the content into 10 easily digestible modules, so you can make your own pace through the videos.
Who is Evil Genius Down Under Online NOT for?
General population - these are strategies for advanced athletes, and strongly skewed towards enhanced athletes.
People who are easily offended - This is Broderick Chavez uncensored! Broderick is "The Drug Guy" and topics and audience questions are often geared towards that. You've been warned.
Weekend Warriors - If you don't want to be the biggest, meanest bastard in the room, this seminar is not for you.
Your Instructor
US sports performance expert Broderick Chavez "The Evil Genius" has actively worked in the Sports Performance Field for 30 years.
He has competed at a national level in bodybuilding, powerlifting and strongman, and has trained countless IFBB pros, olympians and athletes, including strongman competitors, powerlifters, track and field athletes and MMA fighters.

Broderick was unleashed on Australia during the Evil Genius Down Under tour presented by Flex Success and The Under The Bar Podcast, and was joined on stage by Rawdon Dubois, Tom Hewett and Dean McKillop.